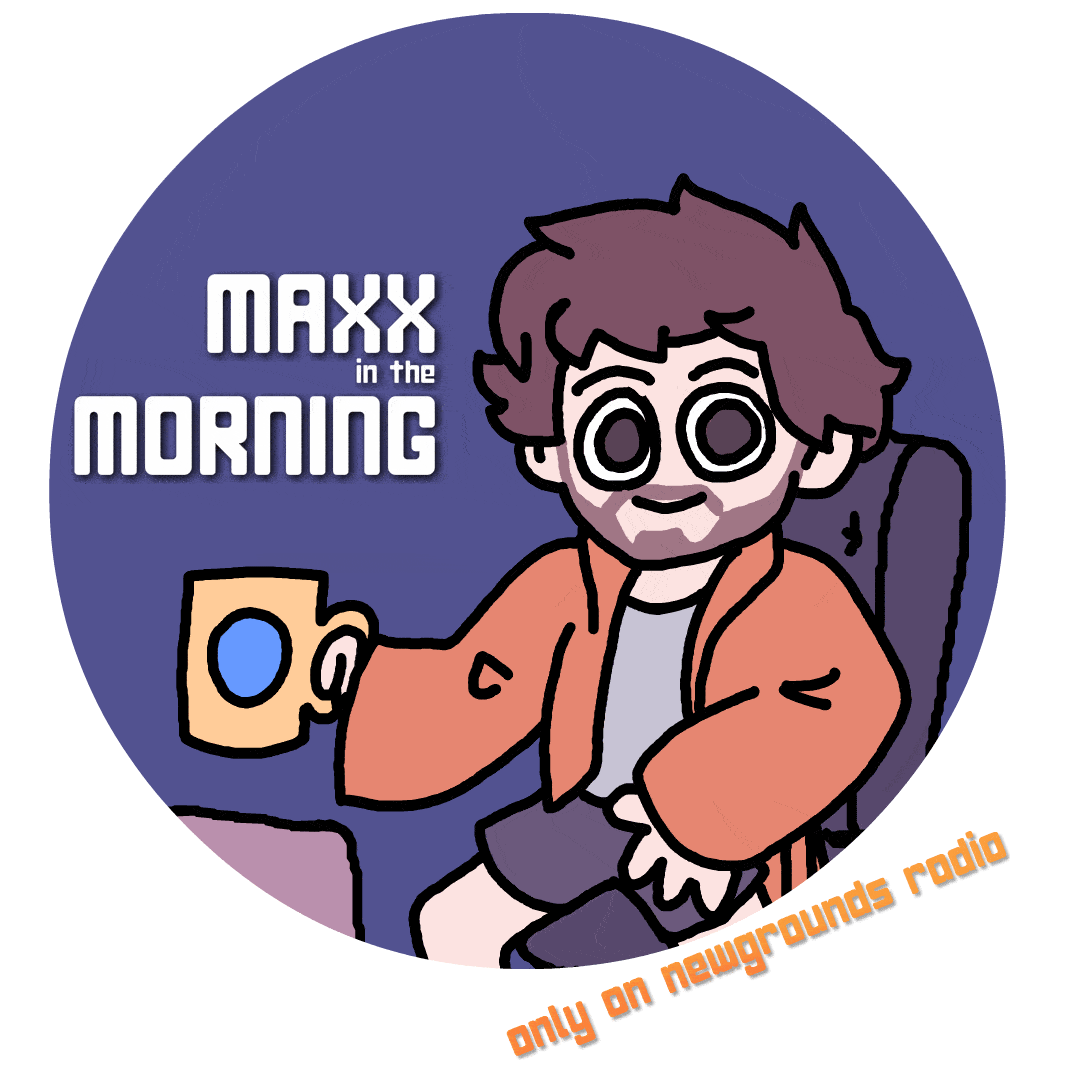 WE DID IT!!!!
MAXX IN THE MORNING'S SECOND EPISODE AIRED TODAY ON NEWGROUNDS RADIO!!!!!
Again, I'm honored I get to do a music show like this on Newgrounds?!?! Very surreal and EPIC!!!
Dream come true.
Shout out to @tomfulp & @BrentHeMan & @thenewgroundspodcast & @psychogoldfish for being the most down to earth, making Newgrounds Radio happen and being open to NEW SHIT. Very important life lesson. Be open to new shit.
Since I posted the Tracklist last time for the first episode I decided I'll go ahead and do the same for this one.
Want everyone to be able to find the tracks in case one really stood out to you while listening, very important to support these talented ass sweet ass cool ass artists who every so kindly let's me use their jamz for the show!
---
MAXX IN THE MORNING EP.2 TRACKLIST
THERE YOU HAVE IT.
EVERY SONG I PLAYED THIS MORNING.
---
We will be doing re-runs occasionally on Newgrounds Radio, so if you missed this episode or the first episode.....OR BOTH.... be on the lookout ;)
ALSO ALSO, I think I will be uploading episodes to YouTube a couple weeks after they air on Newgrounds Radio....
just an idea......
will let you know. .....
THANKS FOR LISTENING. THANKS FOR USING NEWGROUNDS RADIO. THANKS FOR USING NEWGROUNDS.
SEE YOU SOON.